Kruja is a town founded in the Middle Ages. It is spread out on the top of Mount Sari Saltiki in 32 kilometres from Tirana. The name of the town is connected with George Kastrioti (Skanderbeg), a national hero of Albania struggled against Ottoman invasion. There is a fortress in close vicinity to the town. Now it is the State Albanian Museum. There is the Old Bazaar on the way to the fortress.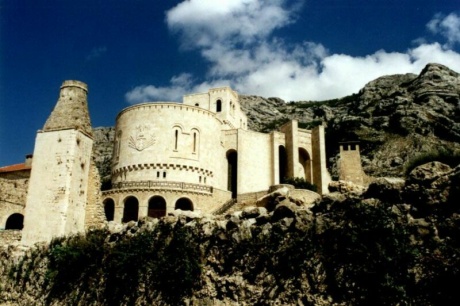 Sights.
Ethnographic Museum (closed on Monday).
George Kastrioti – Skanderbeg Museum (closed on Monday).
Traditional Albanian Bazaar.
Albanopoli Archaeological Museum (village of Zgerdhesh).