Berat is situated in 122 kilometres south-east of Tirana at the bottom of Mount Tomor in the coastal zone of the Osun River. It is one of the most attractive places in Albania both for local people and for foreign tourists.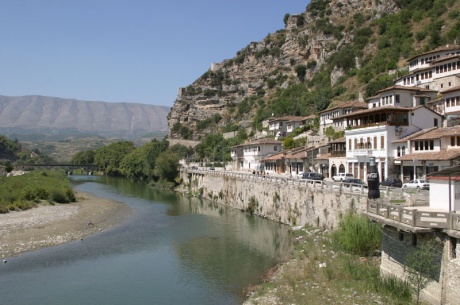 Berat is one of the most ancient Albanian towns. Its history counts more than 2,400 years. It was founded in the 4th – 5th century B.C. on the territory of the Illyrian tribe Dassaretae. At the beginning of the 3th century B.C. the city was known as Antipatreia and represented a well-fortified place. But this fact did not prevent Turks from conquering the town in 1417. At that very time the first mosques were built in the lower part of the fortress. Later plenty of small churches were built here. The area where they are located is connected with the Muslim section by the bridge with arch spans. Narrow ancient streets with unique architecture make this place remarkable.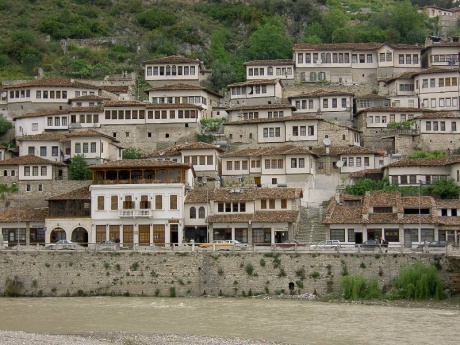 The fortress, the only construction of this kind in Albania, is still inhabited. Houses of these people remain in the same form as those of their predecessors.
Планируете поездку в Албанию? Найдите хорошее жилье уже сейчас: