The international Maria Theresa airport in Rinas is situated in seventeen km to the north-west from Tirana. The airport is has a good communication with the biggest European cities.
There is a decent infrastructure in the airport, e.g. there are cafés, restaurants, shops, free wi-fi access, smoking zone. The basic airlines of the international Tirana Maria Theresa airport are Albanian Airlines and the aircompany Tafa Air. If you leave or arrive in the country by air you are to pay the airport tax, the sum of the tax is 10 euro.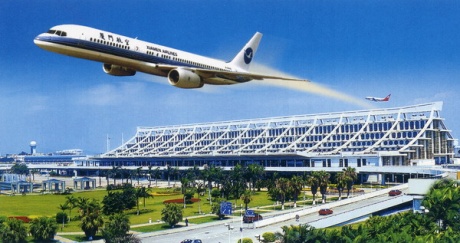 If you want to reach the city from the airport itself you would better to catch a taxi. It depends on how the highway is loaded, but it takes about 25 min, you will pay about 17 euro. It is always better to take a licensed taxi, you will recognize a car by yellow colour and red logo "ATEx". The taxi station is situated in front of the passengers' terminal.
If you don't want to pay that much for a taxi ride, you can always take a bus, that will be cheaper. The buses go every hour between 6 and 18 hrs, the route of the bus is "Airport – Tirana national Museum", that will cost you only 1,8 euro.
The airlines with international flights the Albanian airport:
MALEV.
TURKISH AIRLINES.
ALITALIA.
BRITISH AIRWAYS.
AUSTRIAN.
AEROSVIT.
OLYMPIC AIRWAYS.